The event is organized in collaboration with the United Nations Association – HU Chapter & International Relations and Alumni Affairs Directorate of Office of External Relations and Communication, HU.
The event is organized with the aim of inspiring the young Hawassa university students to engage in Global Issues and International Leadership.
Crucially, the event has an objective of empowering Hawassa students with the necessary leadership skill and experience for their future decision making and leadership responsibilities.
The event has included panel discussions in which invited guests with national and international youth leadership experience have shared their experiences going through all the academic and extracurricular paths until reaching where they are today.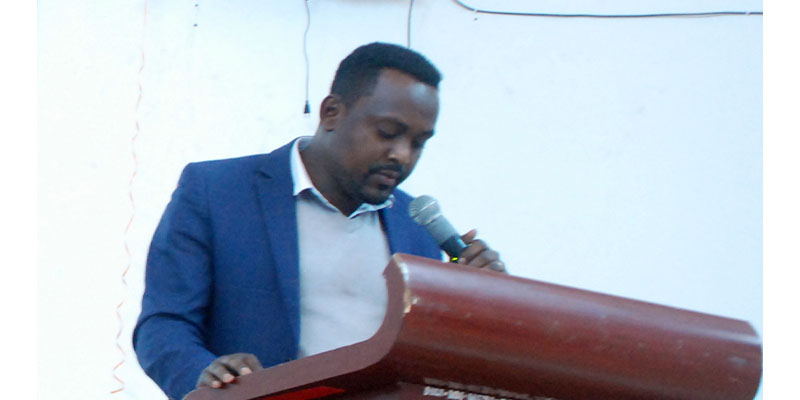 The Director for International Relations and Alumni Affairs Directorate in Hawassa University, Mr. Yohanan Yokamo has made an opening speech. Mr. Yohanan mentioned that as a youth leader at international and national levels, we believe the tremendous experiences and achievements of today's panelists have a great motivation for Hawassa university students who are now on the same path that many leaders have already passed through. Further, Mr. Yohanan stated that it goes without saying that Ethiopia is an ideal country with more than 70% youth population in Africa. Its youth, if they get proper leadership training, are hard workers and quick learners. Mr. Yohanan said that Hawassa University and Ethiopia hope and expect much from all of you young global minded students of Hawassa University.
United Nations Association – HU Chapter   President Mr. Bereket Mindaye gave briefing about the aims and objective of the UNA-ET in particular UNA-ET Hawassa University Chapter about what it aims to achieve in Hawassa University.  He also explained about Sustainable Development Goals (SDGs) of UN and the role of the youth for the achievement of Sustainable Development Goals(SDGs). 
Next Panel discussions held with four invited guests who have well international and national experiences. The panelists:-
Samson Haileyesus Kebede (Deputy Country director at International Youth Society)
Kalewongel Tesfaye (Former UN advisor)
Melatwork Tibebu (PHD candidate at AAU, Founder of WhatNext)
Melaku Hailu (Founder of Model African Union -Ethiopia)
Moderator Anania Moges (V/President for UNA- HU Chapter)
In the pannel discussion the guests shared their experiences in founding, leading, and working in various international organizations including UN and the importance of student's engagement in extracurricular activities and voluntarism.
Last but not least, today's International Event together with Hawassa University has saved as a bridge that links Hawassa University students with international organizations like UN to learn and to do, to work, to promote Young Leaders in Ethiopia.